Visiting Vietnam soon? We have created some of the best places to go and do for you:

Visit Ho Chi Min City Museum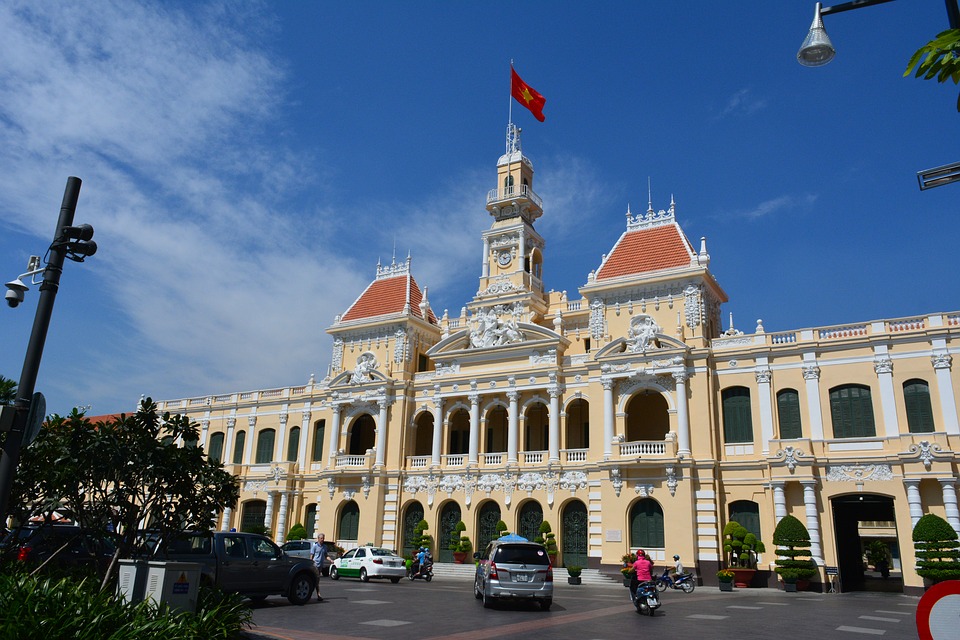 Ho Chi Minh City has not forgotten completely the conflict that was made during the Vietnam War. Although 60 per cent of the population in the country was born after the end of the war, the nation has not moved on completely as they have created the Ho Chi Minh City Museum and The War Remnants Museum.
The museum has many information and exhibitions regarding the country's bloody past that includes memorabilia, artefacts and photographs. A presentation done considerately, without hyping the atrocities that happened during the war.
The War Remnants Museums is more gruesome, but also provides an important reminder of the atrocities that happened. In the museum you will find, first-person accounts by war veterans, eerie bomb remnants, photographs of terrifying napalm burns and bloodied guillotine.

Visit Tay Ninh
A visit to Tay Ninh and you will find the Holy See of the Cao Dai religion.
Caodaism is the country's hybrid religion that was founded in the 1920s. A fusion of Christianity, Buddhism, Taoism, occult and Islam with the final goal is to be free from the cycle of life and death. The tower of the temple look similar to a parochial church. However, if you see it closer, you will find an eclectic façade with sword-brandishing gods, a Communist red star, swastikas, and an Orwellian all-seeing eye.
It is common to see people praying four times a day and one time at noon.
The sacred experience at the temple is something tourists would want to see and feel.